Qualified, talented professionals with more than 35 years of experience in home remodeling
Ready for the kitchen renovation of your dreams?
When it comes to making memories, the kitchen is usually the star of every show. For most people, it's the space where loved ones enjoy each other's company daily. So why not reveal its true potential? An updated kitchen remodel can give you the upgrade you need to transform your kitchen into a space where comfort and joy meet AND increase the value of your home.
Just imagine the family coming together, preparing your favorite recipes, and cracking jokes. From the smell of grandma's pot pie to the music playing in the background – your kitchen has come to life. As family traditions pass from one generation to the next, your kitchen will be there to witness it all.
Thinking of remodeling Your Dated bathroom?
You've come to the right place.
Your bathroom is the space where you escape your worries and refresh. After a long day of work, few things are better than taking an uninterrupted shower. Why not add your personal style to the room and make the experience even better?
There are plenty of opportunities to make your bathroom your own. You can add a touch of luxury with shower tile, or introduce a rustic appeal with textured paint. From aesthetics to functionality, you can transform your bathroom into a place of enjoyment and tranquility.
Our Remodeling service areas:
Mesa, Gilbert, Chandler, Queen creek, Tempe, Gold Canyon, & Paradise Valley.
Updated kitchens add value to a home.
The kitchen is the hub of a home and the most used space other than the bathroom. It's a space where you can gather your family at the end of a long day and enjoy some moments together over a warm meal. If you want to give your kitchen a touch of coziness or a feel that represents you, then it's time for a remodel.
Even a touch of color or a material upgrade can transform your old kitchen. Enjoy countless dinners with your kids or spend some quiet time in the morning with your partner. A kitchen remodel can be a great way to bring the family together and create some precious memories that will last a lifetime.
The second most important room, an updated bathroom also adds value to your home. 
Your bathroom is one of the most necessary rooms in your home—the better the ambiance, the better you can relax. Take a page from hotel spas and transform your bathroom into a quiet retreat.
With a remodeled bathroom, you can take time for yourself, light some candles, throw in a bath bomb, and fully recharge. A spa-like atmosphere in your own home will give you the space you need to slip away. There's nothing like bringing the spa into the privacy of your own home!
Get in touch and share your vision for your home with us. Send us some pictures of your space so we can get an idea about what you want. We'll get back to you with a phone  consultation to discuss your project in-depth.
2. Consultation And Design
We'll have an on-site consultation for a $500 fee, where you'll meet with our designer and estimator to set up all the details and start designing your space. We'll work on the design until you're happy with every aspect of your kitchen or bathroom remodel.
Once every detail is in place, we start working on your project. We'll make sure to keep you updated and in the loop with every change happening in your home. Relax as we bring your project to life.
4. Love Every Inch Of Your Home
Once your project is complete, your new home awaits. Enjoy your new spaces worry-free with our 2-year workmanship warranty and our 3-day, 3-week, 3-month, and 12-month follow-up plan.
Family-owned remodeling business serving the South East Valley. Licensed, insured, trusted since 2011. 
Our passion is designing and building beautiful bathrooms and kitchens that will not only enhance your lifestyle, but also add to the value of your home. 
We are mindful that a home remodel can be a stressful experience for some and take great pride in our process which allows our clients to relax and have fun throughout the entire renovation. 
From the first call to the final walk-through, your home will be treated as if it were our own.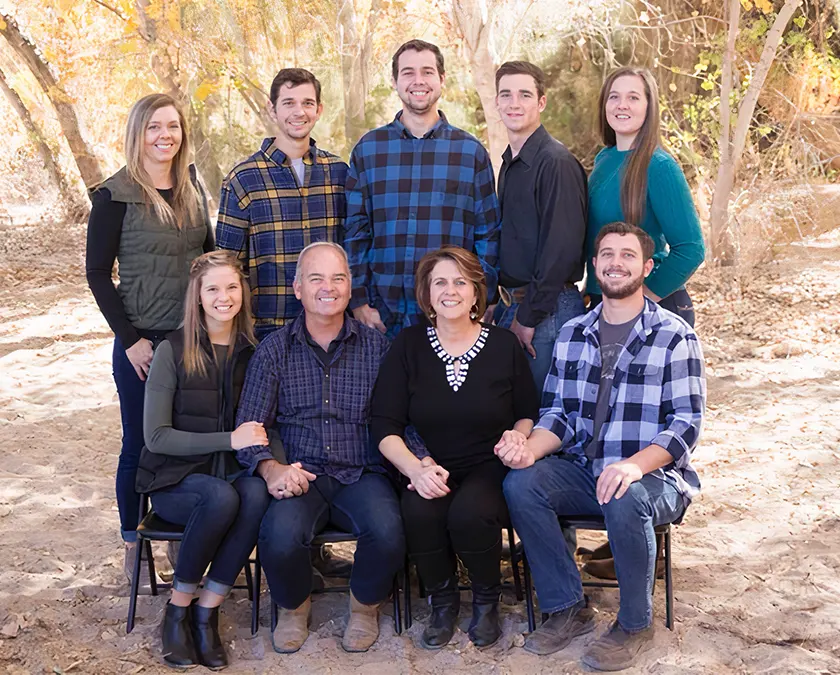 What our clients say about us is something we value deeply. Let their words guide you in making an informed decision about who to partner with as your home remodeler.
Use My Guys did a wonderful job on our bathroom remodel. They converted a garden tub into a giant, beautiful shower. They helped us choose the right tile and fixtures for our project and it turned out better than I expected.
I was especially impressed with how well they communicated with us. We got an email notifying us when each part of the job was scheduled and every day they were scheduled to work we got a text telling us they were on the way.
The people who did the work were meticulous and made sure we were happy every step of the way. I highly recommend them for your next remodel project and I'm so happy we found the company who can do all of the remodels we have planned!
Can't recommend this company enough! John came out to evaluate the request for a small bathroom remodel and from day one this company has been amazing to work with.
I had a clear understanding of all the work that was to be included, timelines, and projected costs. Before the project started I met Joshua to select flooring, shower tile, etc and his recommendations were amazing!
Demolition was quick and the team was friendly, respectful and ensured everything was cleaned up before leaving. The entire staff have been so friendly, talented, communicative, respectful and prompt!
If you're looking for a quality company with fair prices – I HIGHLY RECOMMEND!
We own both residential and commercial property and have been looking for a long term relationship with a contractor. From the first call the customer service was friendly, professional and very responsive.
They did everything that they promised on time. When the contractor, John, arrived at the house he was very professional, efficient and did outstanding work. I recommend their services to anyone, even those with high expectations. We look forward to doing more work with this company.
They did a wonderful job remodeling both of our bathrooms and they turned out really really nice. We are so happy! They are really good workers that accommodated our request for everything possible.
We were always notified when they were coming and going, and what they were working on. Their ideas and approaches were great when unexpected issues occurred. I highly recommend their services as they are so nice, considerate, polite, and great workers. Thank you to all… love my bathrooms!
Let's Talk About Your Project
We are excited to hear more about your vision. Fill out our form and send us some pictures to help us better understand your project. We'll get back to you shortly.